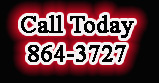 Let us show you the difference!  Click on the this button for a free estimate:

This page contains pictures of work Metro Paving has completed in the Dartmouth Area.

Please feel free to take a drive out to view the site.  You will notice at the bottom of each picture is a date (when work was completed) and address.